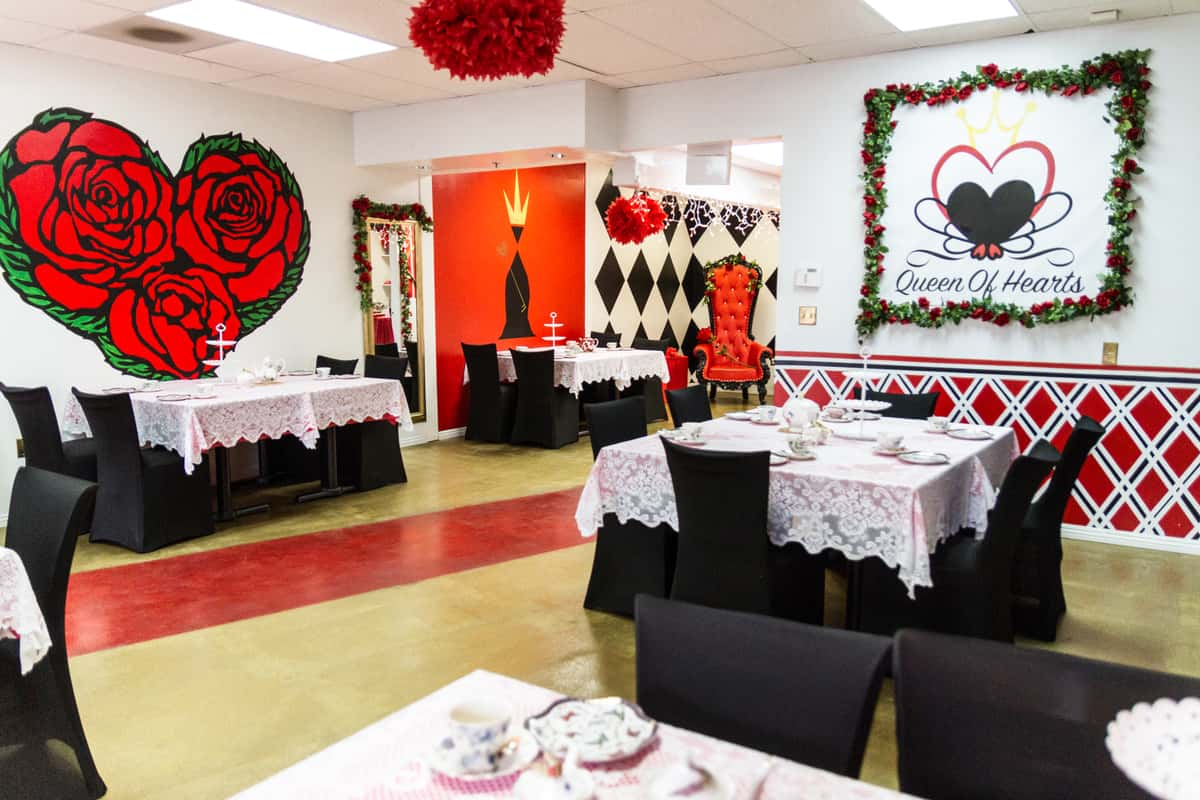 Queen of hearts
Las vegas tea room
Make a Dine-In Reservation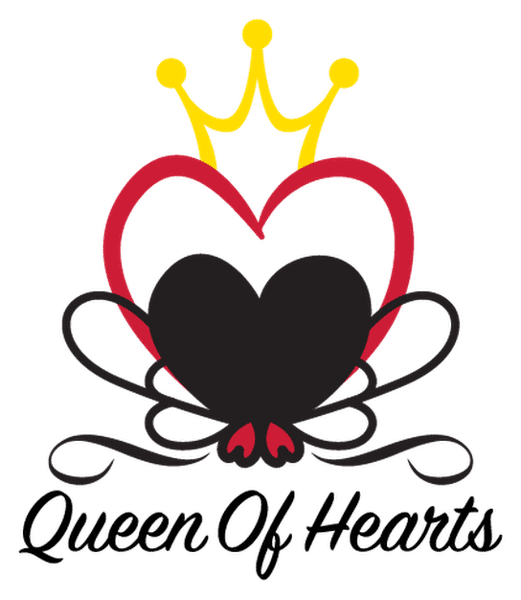 Tea Parties & Private Events
Queen of Hearts is the best Tea Room in Las Vegas. As Seen on Food Network, owner Chef Sweetser specializes in high tea, catering private events, and deliciously decadent retail confections. Come in to enjoy tea parties with a Vegas twist and call us to learn more about custom cakes and special event catering.
We've been nominated for "Best Tea Bar" in Vegas!
Help us win by clicking link below to vote for us.
Henderson, NV
2895 N Green Valley Pkwy
Suite D
Henderson, NV 89014

Hours
Monday - Sunday:
11:00 am - 4:00 pm
Leave a Review
"My friends and I had a lovely tea hosted by Chef Sweetser. Everything Chef Sweetser served was delicious. One of our friends is vegan and Chef Sweetser did not disappoint her either. Chef Sweetser was able to offer similar treats without sacrificing taste."
"I can't say enough about this amazing, enchanting place! Ten of us came to celebrate our friend's 88th Birthday, and enjoyed the most delicious treats served on lovely three-tiered dishes. Every one of these confections was beautifully presented and scrumptuous. I loved them all! Angela and her staff were so nice and attentive. We intend to tell all our friends to come to this wonderful gem, and I want to return soon with my daughter and granddaughter. Thank you, Angela."
"We didn't just have the egg salad, we had the full take away afternoon tea. The sandwiches and pasta salad were delicious and the cakes and scones were excellent. I adored the white rabbit cream puff with lemon center! Awesome all around. The inside of the tea room is decorated beautifully, the Alice theme is wonderful. The bunny hat was my favorite 😁 can't wait to come back and dine in next time! Angela, you rock!"
"4 teen aged girls who are picky eaters wanted more"
"My wife and I loved our experience! I wanted to try high tea and it was great. The service was excellent. The food was delicious and made with character. Angela was adorable and very personable. The place was fun and not snooty. We would definitely go again and posted our pics on Facebook for friends and family to see."
"Everything was fabulous! The staff is personable, and the decor is adorable. It's hard to pick a favorite food item, my husband and I enjoyed everything, including the tea. It all looks great and tastes great too. The lemon filled White Rabbit Cream Puff is one of our favorites. Angela really went out of her way to accommodate us and make us feel welcome. Thanks a bunch!"
"My friends and I had a lovely tea hosted by Chef Sweetser. Everything Chef Sweetser served was delicious. One of our friends is vegan and Chef Sweetser did not disappoint her either. Chef Sweetser was able to offer similar treats without sacrificing taste."
"I can't say enough about this amazing, enchanting place! Ten of us came to celebrate our friend's 88th Birthday, and enjoyed the most delicious treats served on lovely three-tiered dishes. Every one of these confections was beautifully presented and scrumptuous. I loved them all! Angela and her staff were so nice and attentive. We intend to tell all our friends to come to this wonderful gem, and I want to return soon with my daughter and granddaughter. Thank you, Angela."
"We didn't just have the egg salad, we had the full take away afternoon tea. The sandwiches and pasta salad were delicious and the cakes and scones were excellent. I adored the white rabbit cream puff with lemon center! Awesome all around. The inside of the tea room is decorated beautifully, the Alice theme is wonderful. The bunny hat was my favorite 😁 can't wait to come back and dine in next time! Angela, you rock!"
"4 teen aged girls who are picky eaters wanted more"
"My wife and I loved our experience! I wanted to try high tea and it was great. The service was excellent. The food was delicious and made with character. Angela was adorable and very personable. The place was fun and not snooty. We would definitely go again and posted our pics on Facebook for friends and family to see."
"Everything was fabulous! The staff is personable, and the decor is adorable. It's hard to pick a favorite food item, my husband and I enjoyed everything, including the tea. It all looks great and tastes great too. The lemon filled White Rabbit Cream Puff is one of our favorites. Angela really went out of her way to accommodate us and make us feel welcome. Thanks a bunch!"
"My friends and I had a lovely tea hosted by Chef Sweetser. Everything Chef Sweetser served was delicious. One of our friends is vegan and Chef Sweetser did not disappoint her either. Chef Sweetser was able to offer similar treats without sacrificing taste."